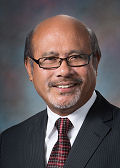 VicLouis Arreola III, director
The director of the Asian/Pacific Ministries of the Pacific Union Conference works with the six local conference coordinators and group representatives in serving 15 languages and supporting the outreach, ministry, and growth of the Asian/Pacific churches and companies in the states of Arizona, California, Hawaii, Nevada, and Utah. The department coordinates its pastoral and lay training through the Pacific Institute of Christian Ministry (PICM), oversees various annual evangelistic meetings and other special events within these churches, fosters unity and fellowship, and provides mentoring and financial assistance to all Asian/Pacific congregations in the Pacific Union to enhance their outreach and nurture ministries.


About VicLouis Arreola III
On August 29, 2011, Dr. Arreola was voted as director of Asian/Pacific Ministries for the Pacific Union Conference. He also serves as director of the NAD Asian/Pacific and Southern Asia Ministries. He works with 25 language groups and leads the Asian/Pacific and Southern Asian Seventh-day Adventists in North America. As a church growth strategist and executive leadership coach, his passion is to teach church leaders in growing and nurturing healthy congregations. He has mentored and trained pastors, Bible workers, and lay leaders in North America and abroad. Furthermore, Dr. Arreola is the director and founder of the Pacific Institute of Christian Ministry (PICM) and he pioneered the planting of the first Filipino Seventh-day Adventist Church in Hawaii. He has a rich background as a church planter, international evangelist, senior pastor, departmental director, radio and television speaker, pastoral counselor, and adjunct professor. He serves as speaker of "Our Great Hope Ministries," an evangelism series that he conducts together with his wife, Dr. Imelda Cid Arreola, as family health lecturer and educator, and with his son, Pastor VicLouis (Vil) Arreola V, as associate speaker. Dr. Arreola holds a bachelor's degree in theology from Mountain View College, a master's degree in religion and health from the Adventist University of the Philippines, and a master of theology from the Seventh-day Adventist Theological Seminary. He has doctorate degrees from La Salle University and Evangelical Theological Seminary.
Contact: E-mail

Phone: 805-413-7350
High Resolution Photo of VicLouis Arreola III
Click here to see partial list of Asian/Pacific church websites
---
Maricel P. Felarca, administrative assistant

After working for over seven years at the Northern California Conference Office of Education, Maricel moved to the Pacific Union Conference on June 1, 2013. She serves as an administrative assistant for the Asian/Pacific Ministries and Stewardship Department. She had worked at the Southern Asia-Pacific Division (SSD) for more than four years before immigrating to the U.S. in 2003. She is a Certified Administrative Professional with a specialty in Organizational Management (CAP-OM). She is an active member of the International Association of Administrative Professionals (IAAP) and currently holds a Member of Excellence status for meeting the Pathways to Excellence requirements of this premier association. Maricel is also an Enrolled Agent (EA) for the IRS, the highest credential the IRS awards.